Home
is also available through the following offer: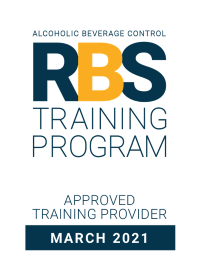 Is the RBS (bartender license) required in California?
Yes, the Responsible Beverage Service (RBS) training is mandatory for any alcohol server and their manager in any premises licensed for on-premises consumption of alcohol, effective July 1, 2022. This includes any person who checks ID, takes drink orders for alcoholic beverages, or delivers drinks to patrons (or a person who manages or supervises that person).
Related Courses for California:
What is the minimum age to sell/serve alcohol in California?
The minimum age to sell alcohol in California is 18 or supervised by a person at least 21

The minimum age to serve alcohol in California is 21 or 18  (bona fide public eating place)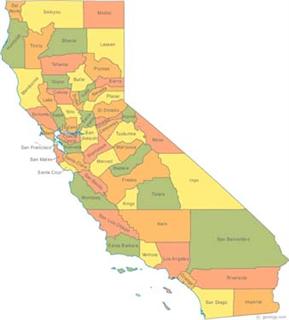 Bartending License, California ABC accredited RBS training regulations for sellers and servers in California
CA Dram Shop Laws: Yes
CA Happy Hour Laws: The State of California does not have state-wide Happy Hour Prohibitions. Such laws may exist in your city or county. Check with your local jurisdiction for any restrictions.

Can bartenders in CA work as a bartender with a felony conviction? yes
Yes. The state only regulates businesses as a whole and not bartenders or employees of businesses.